It's oh-fish-al! Bev Harvey from Broadbeach will be soaring to new heights with REX Airlines after winning the longest scavenger hunt in Outback Queensland.
Hundreds of travellers were lured to the St George Region in southwest Queensland this year to take part in the I Got Hooked Scavenger Hunt that took them on clue-hunting escapades through the region's seven river towns.
Of the more than 300 participants who took part in the fun hunt, 75% were from outside the Balonne Shire with more than 65% of those travellers changing their travel plans to come to the Shire and/or stay longer so that they could complete the challenge.
Announcing the winner at the St George Airport on Wednesday 25 October, Steve Jones, REX Airlines Queensland Manager, congratulated the St George Region Tourism Team on the I Got Hooked Scavenger Hunt.
"What an original idea, such a creative way to reel in the travellers and encourage them to explore this unique part of the Outback. We're thrilled to have been part of the campaign and to give the winner the opportunity to book a new travel adventure," Mr Jones said.
The Scavenger Hunt, which ran from May to September and traversed all corners of the Balonne Shire, received rave reviews.
"We've been running around in the Balonne Shire, following clues and taking pictures to earn a little fish for a key ring in the #IGotHooked game," explained traveller Tanya Barnes.
"We had an absolute blast doing the scavenger hunt. We got to see so many parts of the region we wouldn't have seen. The kids loved participating and finding out the clues. It was a wonderful family experience," Sarah Dutton from Brisbane said.
"It was a really enjoyable activity," Julie Barnett of Marrangaroo in New South Wales added. "It meant we actually explored the seven towns in the St George Region, rather than just pass through as we previously had done. We had a lot of fun, and I love my collectable keyring!"
Balonne Shire Mayor Samantha O'Toole said both locals and travellers had embraced the fishing expedition, enjoying the region's warm hospitality and stunning landscapes.
"It's been wonderful seeing so many people visiting our communities and sharing their experiences on social media. From local football clubs to interstate families, and a swathe of road-tripping RV travellers it seemed to capture everyone's imagination," Mayor O'Toole said.
"We had so much fun visiting each of the towns. Everyone was so inviting and friendly. We are definitely hooked on the St George Region! Can't wait to do it again!" said local resident Lynda Myburgh from St George.
The I Got Hooked campaign was made possible by the Queensland It's Time to Shine Marketing Award sponsored by Tourism & Events Queensland in partnership with the Local Government Association of Queensland.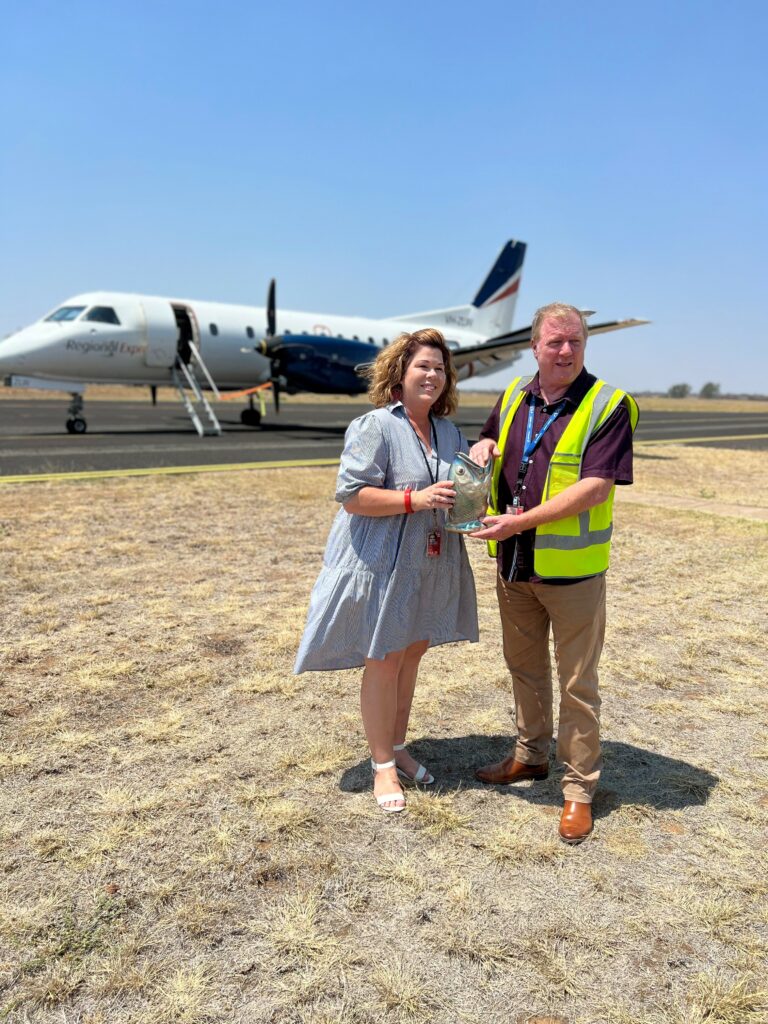 Have You Subscribed?
Get the latest news from across the St George Region direct to your inbox today!